1st in person General Assembly is coming!
by Sarah Staehelin
The smusi General Assembly will take place on Tuesday 7. December at 18:00 in A1.05.
We have chosen this date since the day after is a public holiday in Ticino, so everyone should be able to attend. This will be our first ever in person assembly and will include elections of the executive board members and discussion on the future of smusi. There will be an apéro provided by the current executive board but of course, delicious contributions from all members are very much appreciated!
For more information on elections check your email. The deadline to submit any and all candidatures or proposals is 03.12.2021, 23:59. For any and all questions don't hesitate to write an email to smusi@usi.ch or contact any board member directly.
We look forward to seeing you all there.
New Campaign for General Internal Medicine
Learn more about the most fascinating medical speciality!
Whether in a doctor's practice, hospital, teaching or research; general internal medicine is the specialty with the greatest medical breadth and has a clinical spectrum that ranges from prevention, emergency and acute medicine, chronic diseases and rehabilitation to geriatrics and palliative medicine. Thus, even after decades of practice, the profession remains interesting, varied and, above all, intellectually challenging. You won't find more variety anywhere!
The Society of General Internal Medicine highlights this message in its current campaign. Learn more at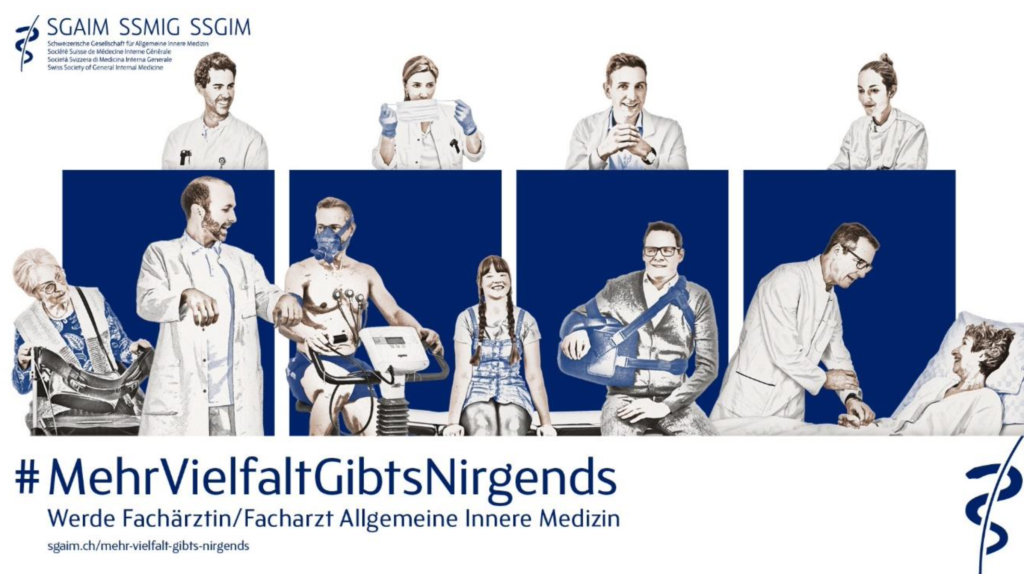 Where to Drink & Eat in Lugano – Part 2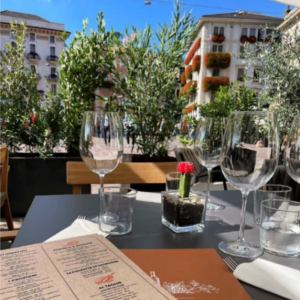 You will find this bar right at the Piazza Riforma. It is a little bit hidden and therefore not in the middle of the noisy square. Which makes it the perfect place for an aperitivo or to drink a coffee. Plus, also the food looks nice (I haven't tasted it yet).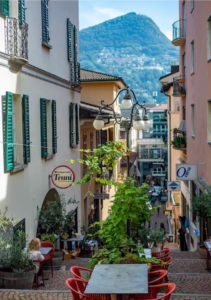 Maybe you already noticed this small osteria when walking from the train station to the city centre. You can eat very delicious Mediterranean food, have a great choice of wine, and enjoy a cosy atmosphere in the rooms with the arched ceilings. This restaurant might be a little bit high-priced, but the quality is absolutely worth it. I suggest giving them a call in advance because they are not always open and often booked out.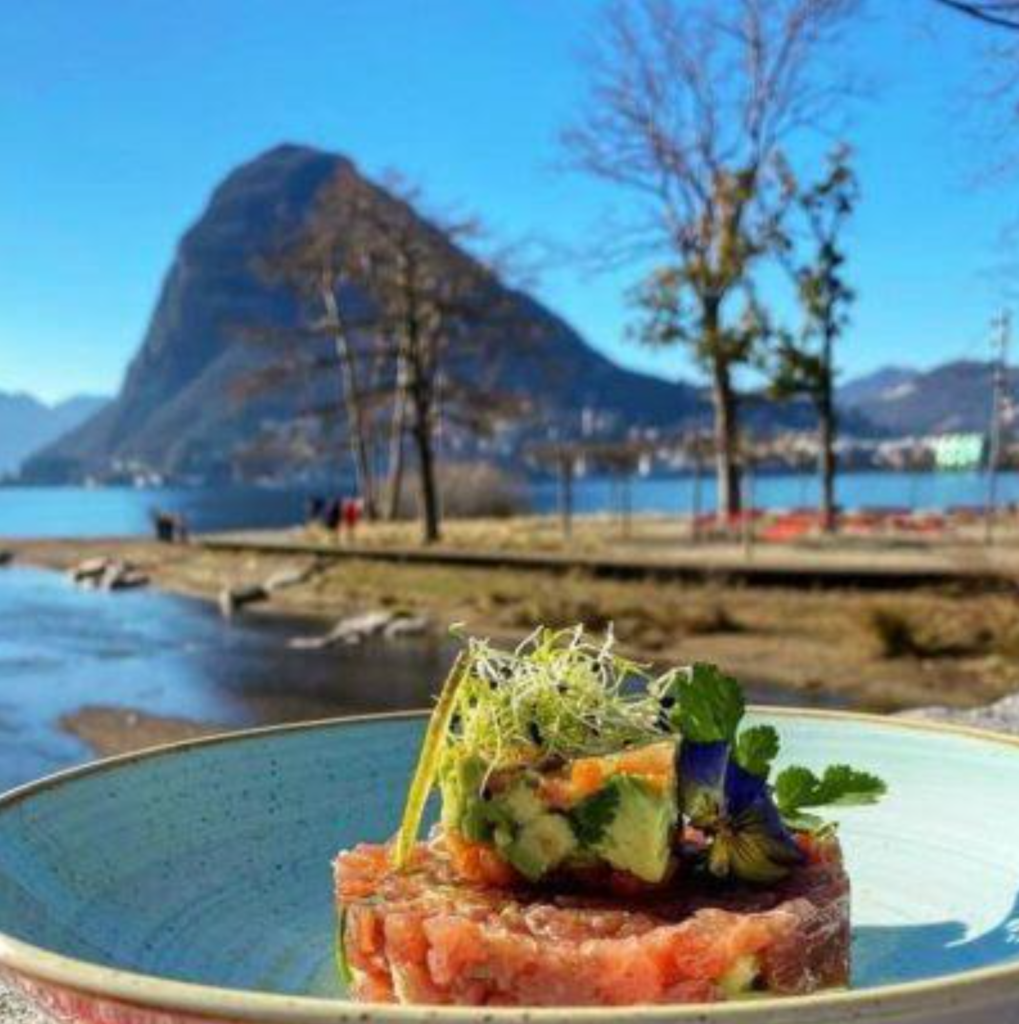 You won't miss this beautiful osteria when walking towards the lake along the river Cassarate, where the well-known place "la foce" is. In the summer you can sit outside underneath trees and small lights but also the inside is very welcoming. My personal suggestion is the "create your own tiramisu" (be surprised!).
Save the date: Snow Sport & Fun Weekend
by Adriano Caflisch
Dear all
We are very happy to announce, that this upcoming semester we are organizing a snow sports & fun weekend that will take place from
Friday 11th to Sunday 13th March 2022 in Stoos SZ at the Skihaus Staffel.
After arriving on Friday afternoon/evening after lessons respectively clinic, Saturday and Sunday you will have the possibility to:
roam the beautiful slopes or fly through the snow park on ski or snowboard
throw yourself down the hill on a sledge or even head first on an air board
discover the fantastic surroundings on cross-country skis
go for leisurely walks around the automobile-free town of Stoos and enjoy the breath-takingview of the surrounding mountains and the Vierwaldstättersee right at our feet
take the cable car to the nearby town of Mohrschach to relax at the Swiss Holiday Park SpaSafe to say, that the Stoos has something to offer for every character – from adrenaline junky to jacuzzi lover!
The Skihaus Staffel where we will spend two nights as well as having breakfast and dinner, has it's own kitchen which will be managed by our very own USI master chefs! See below some images taken at our accommodation.
Apart from eating and sleeping there, Saturday evening we have organized some activities at the house where you will have the chance to spend some time socializing with all the other participants. We will provide a stock of beverages such as beer, but if you wish to bring something in addition to that, you are responsible for that yourself.
Stoos is easily reachable by public transportation within 2h20min from Lugano. Just take the train to Schwyz and from there the world's steepest cable car ascends to our destination. ATTENTION: the town is NOT reachable by car! If you travel there by car, you MUST leave your vehicle either in Schwyz or Mohrschach and from there take the cable car to Stoos. Parking spaces will NOT be provided and must be organized individually.
If you would like to join us for this unforgettable weekend, save the date 11.03.-13.03.2022 and check your emails regularly for the registration form.
We organization committee can't wait for this weekend and is hoping to spend a fantastic weekend with hopefully all of you
Livia, Fiona & Adriano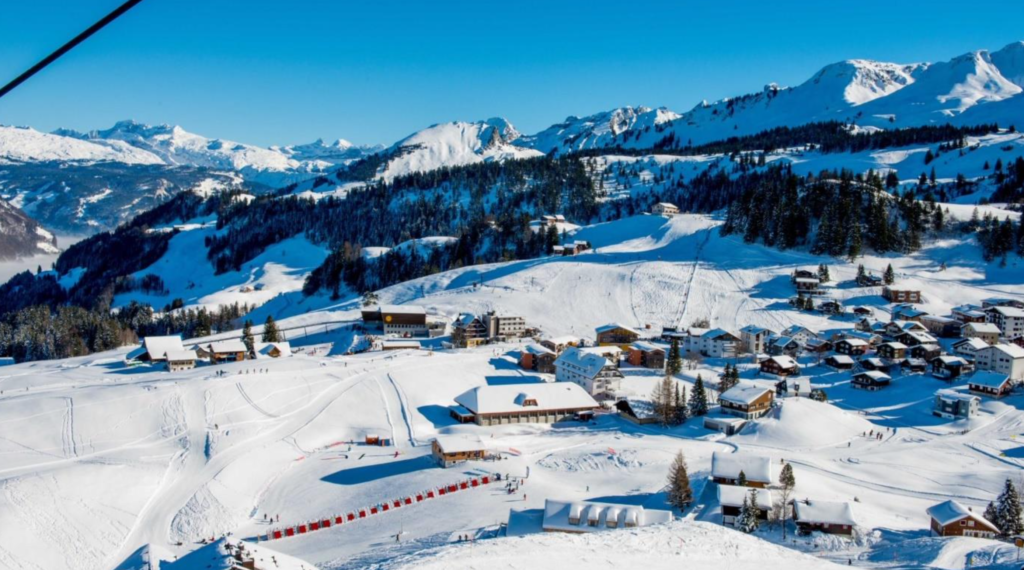 SMSC Lugano 2022
by Yael Van der Geest
The weekend of 8th – 10th April 2022 the very first SMSC in Lugano will take place! OurOC, which is composed of 17 members, is working hard on the organisation of the event. Our goal is to offer a memorable weekend to medicine students from all over Switzerland.
This SMSC will be about the topic "consciousness". On one hand we want to discuss neurologic and anaesthesiologic topics, which are part of the physical and scientific consciousness. On the other hand, we want to offer the students a place to reflect actions and perceptions of our daily living and to questions ourselves. Why do we prescribe these radiographic images to our patients? What impact do we have on our environment as future doctors? How do we perceive others and ourselves?
In the context of this SMSC we want to broaden the consciousness of the students for mankind and environment. The topic is broad and leaves a lot of possibilities of interpretation open. And this is exactly what we want to advantage of. The presentations and workshops of this weekend will cover a lot of different topics, but it will for sure offer something for anybody. For sure the social (and also culinary) part will not be missed out here in Ticino.
We're looking forward seeing you! Your SMSC OC
DEUTSCH
Am Wochenende vom 8-10.4.2022 wird die allererste SMSC in Lugano stattfinden! Unser 17-köpfiges OK arbeitet schon seit dem Sommer fleissig an der Organisation des Events. Unser Ziel ist es den Medizinstudierenden, die wir aus der ganzen Schweiz begrüssen dürfen, ein unvergessliches Wochenende bieten zu können.
Bei der SMSC in Lugano dreht sich alles um das Thema "Bewusstsein". Einerseits wollen wir das neurologische und anästhesiologische Wissen diskutieren, das zum physischen und naturwissenschaftlichen Bewusstsein gehört. Andererseits wollen wir den Studierenden einen Raum bieten, um Handlungen und Wahrnehmungen in unserem Alltag zu reflektieren und kritisch zu hinterfragen. Warum verschreiben wir diese Röntgenbilder für diesen Patienten? Welchen Einfluss haben wir als zukünftige Ärzte auf die Umwelt? Wie nehmen wir andere und uns selbst wahr?
Im Rahmen dieser SMSC möchten wir das Bewusstsein der Studierenden für Mensch und Umwelt erweitern. Das Thema ist breit und lässt viel Interpretationsspielraum. Genau das möchten wir als Vorteil nutzen. Die Vorträge und Workshops an diesem Wochenende gehen in ganz verschiedene Richtung, es wird aber bestimmt für jeden Geschmack etwas dabei sein. Aber auch das Soziale (und natürlich das Kulinarische) kommen hier im Tessin nicht zu kurz.
Wir freuen uns auf euch! Euer SMSC-OK